Radiofeature. Coproduction WDR/SR 2014. Producer: Dorothea Runge. Director: Philippe Bruehl. 53 Minutes. WDR 3, 15 November 2014. SR2 Kultur Radio, 25 December 2014. By Thilo Guschas.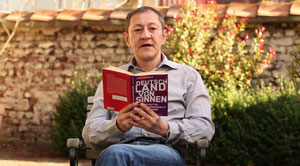 Declaration of war.
What do you mean by right-wing?
Against women, against foreigners, against gay people. Best selling author Akif Pirinçci stirs up hatred. People enthusiastically read what he writes. He uses the same tactic as did Thilo Sarrazin before him with elements of right-wing populism in his books. What is on in Germany? 
Is society's consent about tolerance, equal opportunities and democracy out of date? A frustration that real problems have been willingly ignored? Or do Pirinçci and others just stand for the phenomenon of sheir joy to break the last taboo of political correctness, a declaration of war against to much considerateness? The author has met intellectuals oft the new right-wing movement and explores their trains of thought and conception of state, democracy and social interaction. If they could chose, what would be the destination of our common journey?
---