Radiofeature. 29 November 2016, NDR Kultur. 21 April 2017, DeutschlandRadio. Producer: Joachim Dicks. Director: Friederike Wigger. By Thilo Guschas.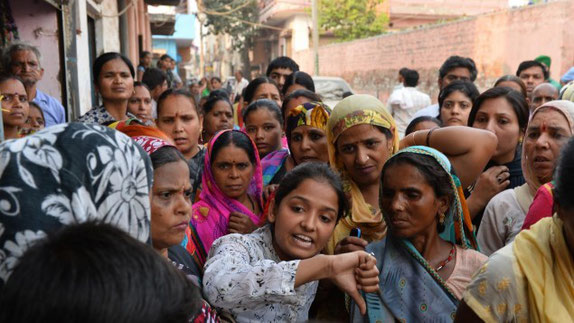 No fear in India. The graffiti of Shilo Shiv Suleman from Bangalore.
"I was raised by a single mother, my father was an alcoholic." With these words Shilo Shiv Suleman from Bangalore starts her graffiti workshops. She is part of the Fearless Collective, a movement that was founded after the rape of a young woman in Delhi in 2012. In the Workshops the participants are asked about their fears with the aim to develop prospects for future action. These are created as graffiti in the public space. Subjects are women's rights, action against land grabbing and police brutality. The movement has offshots in Nepal, Lebanon and Pakistan.