Album Essen / 15 March – 8 April 2017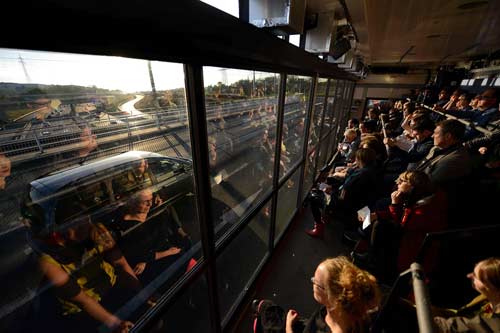 WHEN DO WE HAVE ENOUGH
"TRUCK TRACKS RUHR #7: The Ruhr area enters the stage. A truck with a mobile audience area moves through the city of Essen – and behind a window a city turns into a roadmovie.
In seven places in Essen seven artists write seven short radio plays. For 'five minutes of fame,' a space with its setting and actions becomes a theatre play without actors. Everything that happens within these five minutes becomes part of the performance. Essen is the seventh album of Truck Tracks Ruhr, a concept by Rimini Protokoll, produced by Urbane Künste Ruhr, that had six additional stops in the region." Brochure by Rimini Protokoll.
When do we have enough. Short radio play by Thilo Guschas, Album Essen/Truck Tracks Ruhr.
---