Radiofeature. Co-production NDR/SWR. Producer: Christiane Glas. Director: Alexander Schuhmacher. 53 minutes. NDR Info, 30 July 2017, 11:05. By Thilo Guschas and Stefanie Dodt.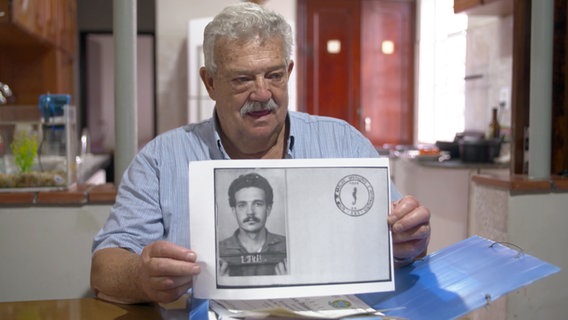 Agony. Lúcio Bellentani and VW in Brasil.
"This was my cell,"says the former VW employee Lúcio Bellentani. Decades later he is back in the torture centre of São Paulo where he experienced atrocities.
It is one of the station in the search of traces between Brasil and Germany. She leads to the suburbio of the Brasilian business centre, Wolfsburg's town hall, Düsseldorf's remand centre and deep into the Amazon basin. Places that are connected by Volkswagen, the biggest European automobile manufacturer, headquarter in Wolfsburg. At these places people talk about the dark chapters in the history of the group.
The focus is on VW's subsidiary in Brasil that was established in 1953, Volkswagen do Brasil, that very quickly became one of the biggest private companies in Latin America. During military dictatorship that ruled in Brasil from 1964 to 1985.