Radiofeature. Co-production WDR/BR/DLR 2016. Producer: Dorothea Runge. Director: Petra Feldhoff. 53 minutes. NDR Kultur, 6 Februar 2018, 20:00. By Thilo Guschas and Rasha Khayat.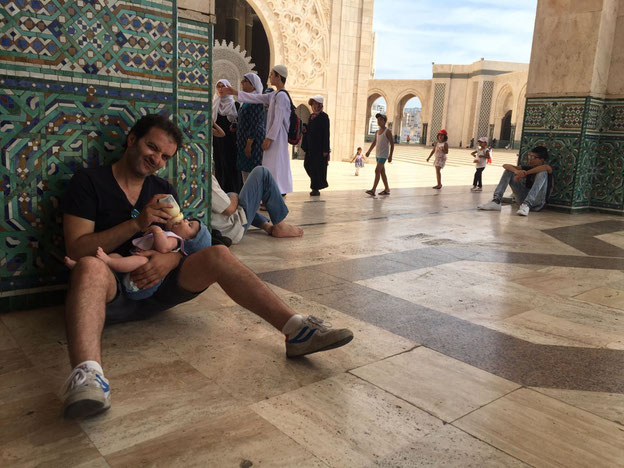 The West-Eastern Diva and a pasha.
What makes a man a man
"When I was a child in Marocco, I hated it when men always had the last say," says Khalid who came to Germany at age 20. Now he becomes a father himself – old questions return, new ones emerge. "You are in a relationship with such person from North Africa," his girl-friend Elisabeth. How can the German society – that is in the middle of a male identity crisis – possibly get on with "the Arabs"? A radio journalist and a novelist investigate the soul of Arabs and Berber people. They talk with men and women about internal and external perception, about practized images and phantasized lifes. The carry out their research in boxing clubs and online dating platforms, they meet machos and softies, tormented fathers and sons with fantasies of omnipotence. Some real, some only imagined. In the end, the West Eastern Diva and the pasha hope to find an answer to their question of what makes a man a man.
---
Weiterführendes zur Sendung:
---