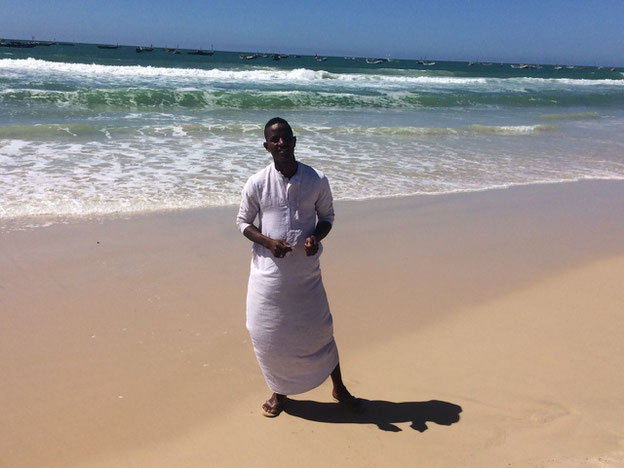 The slaves of Mauritania.
With gospel for freedom.
Radiofeature by Thilo Guschas and Mahmoud Tawfik. WDR, 1 January 2020. NDR Kultur, 29 January 2019, 20:05. SWR2, 18 November 2018, 14:05. WDR3, 15 September 2018, 12:04.
Co-production WDR/NDR/SWR 2018. Producer: Dorothea Runge. Director: Matthias Kapohl.
At age 11, Mokhtar fled from his masters. Now he is 17 and wants to free his mother Omeima from slavery. She vehemently resists his attempts. She knows no other form of life. For her, slavery is God-given – a centuries old worldview. Until today there is slavery in the Islamic Republic of Mauritania. Up to 10 per cent of the population are said to live in slavery. There are no reliable numbers.
Inspite of an official ban in 1981, slave owners are practically not prosecuted. In the West African country, an Arabic elite oppresses their black fellow citizens, treats them as their property, torments them. Omeima is one of the slaves that the Arabs with their light skin look down to. Her son Mokhtar tries in vain to free her from slavery. Mokhtar fled from his masters when he was 11, like his father did before him.
Slavery is a taboo in Mauritania, media coverage is suppressed. It is only when people sing "madh" – a kind of Islamic gospel – in the slums at night that slavery becomes an issue. The lyrics have a twofold message. They praise Islam and at the same time they criticize their masters in a very subtle way; they even call for resistance. Using social media, activists try to make "madh" popular beyond the country's borders – including the topic of slavery.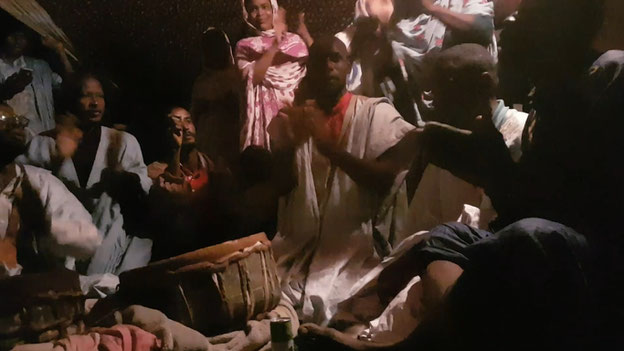 ---
"I AM EXEMPT, BUT I AM NOT FREE YET".
Mokhtar, a former slave
---
"WE conduct A NEW WAY OF RESISTANCE, INTELLECTUAL, WITHOUT FORCE."
Mohamed Ali Bilal, madh activist
---
---
a madh song

---
On YOUTube
---
further ressources
Literature
---